This World Cup is England's first major tournament since the 2009 European Championship where I will be watching rather than playing, but I'm looking forward to it just as much.
I think I did the part where I trained hard and played in all the games for long enough – now I am just really excited to be on the other side, watching and supporting, and being a fan.
I am very lucky to have gone to three World Cups in my career and, after winning last year's Euros, I felt it was the right time for me to retire .
Almost 12 months on, I feel very content with how I ended my playing days, and with it being my decision to stop.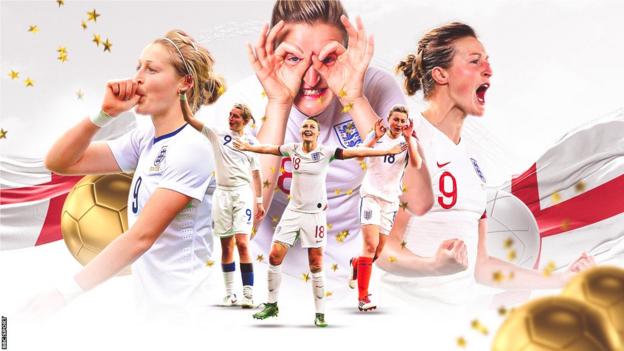 The past year has been a real whirlwind with the birth of my first daughter in April, and I feel very lucky with the way everything has gone – I don't want to jinx it but she's a really good sleeper so I haven't had the disturbed nights that lots of people warned me about.
Even so, I am still ready for some of the early-morning kick-offs coming over the next few weeks, and she will be watching the games with me, whether I am at home or working for the BBC.
One of the first matches I am covering as a pundit involves a 5am alarm call so I am going to have to wake her up to bring her into the studio with me.
I've got my husband, Callum, and my mum and dad to help but I am going to enjoy the experience of having her with me at this World Cup as well – it is another reason it will be very different to what I am used to, but it is going to be a lot of fun.
England's experience helps deal with expectations