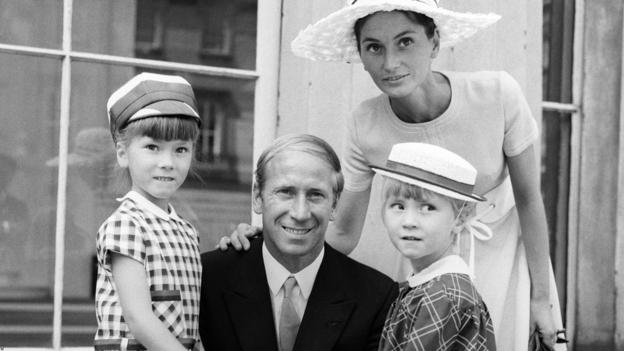 You can tell a lot about the true character of someone by the pictures used to mark their passing.
The public commemoration service to mark the death of Sir Bobby Charlton was a global event. You knew that by the number of TV crews present, both at Manchester Cathedral and Old Trafford.
It was also evident in the stature of some of the people who turned up, which included Prince William, England manager Gareth Southgate and Aleksander Ceferin, president of European football's governing body Uefa.
You could also tell the enormity of what we were witnessing by the number of 'ordinary folk' who turned out on a blustery, grey north-west day to pay their respects to the man who, until relatively recently, was Manchester United and England's record goalscorer and whom, along with long-time team-mate Nobby Stiles, remains one of only two Englishmen to have started – and won – World Cup and European Cup finals.
On the front of the commemoration booklet there was the smiling Charlton, resplendent in black tie, every inch the statesman and ambassador, which is what he eventually became as he toured the world representing club and country.
On the back was a younger Charlton, blond hair blowing in the breeze, before he needed the combover, wearing the distinctive red and white kit so synonymous with his illustrious playing career.
But inside was Charlton the family man, with wife Norma and children Suzanne and Andrea, posing after receiving his OBE at Buckingham Palace in 1969.
It was that side of Charlton that played such a key element in the final public chapter of an extraordinary life.
Although there were so many cameras outside the Cathedral there were none inside, with Norma wishing the event to be as private as possible before a final family service on Tuesday.
It was also emphasised in the moving and articulate tribute of Charlton's grandson, William Balderston, who spoke of the "jelly and custardy" stories he used to hear when he jumped on to his grandad's knee. He also told of the snowy day when Grandad leapt on his sledge and went downhill at an "insane" speed, before racing back up the hill as quickly as possible so no-one missed their go.
This is the real-life Charlton, the role he was, by all accounts, at his most comfortable and relaxed, away from the glare of publicity – even though his ability on a football pitch meant his name was enough to spark a conversation in the most remote places.